The East Tennessee Valley Crime Stoppers Program launched on May 1, 2021 from the efforts of the Knoxville City Council, Mayor Kincannon's Office, along with Chief Eve Thomas and the Knoxville Police Department.
Our Coverage Area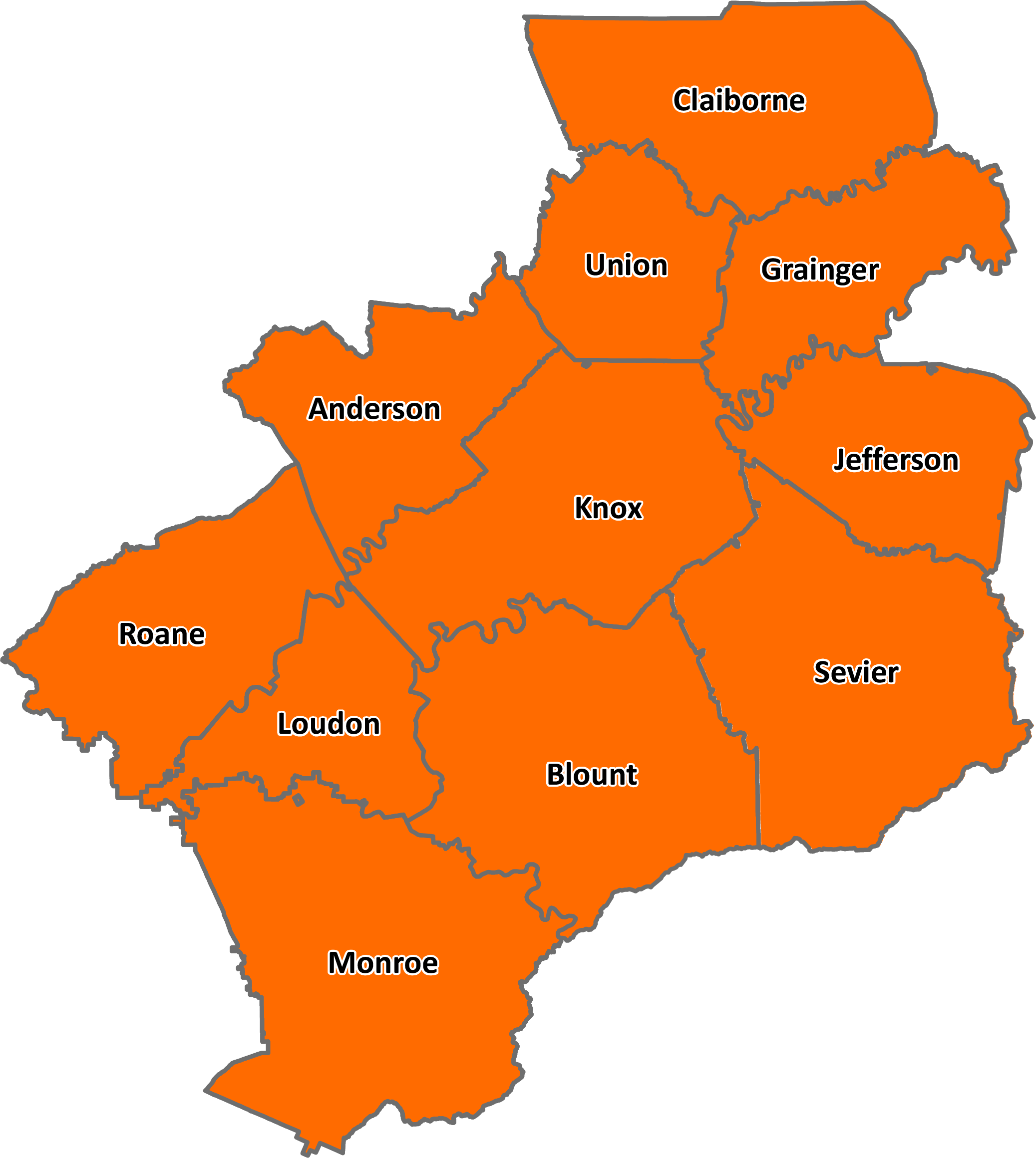 Partnering Agencies
Alcoa Police Department
Anderson County Sheriff's Office
Bean Station Police Department
Blaine Police Department
Blount County Sheriff's Office
Claiborne County Sheriff's Office
Dandridge Police Department
Grainger County Sheriff's Office
Jefferson City Police Department
Jefferson County Sheriff's Office
Knoxville Police Department
Madisonville Police Department
Pigeon Forge Police Department
Rutledge Police Department
Sevierville Police Department
Sweetwater Police Department
U.S. Marshals Service
White Pine Police Department
The East TN Valley Crime Stoppers program enables citizens to anonymously report individuals who are known or suspected of committing criminal acts in our community. Crime Stoppers cases are featured in the news, on television and radio announcements.
When you submit a tip, which leads to an arrest, the recovery of stolen property, or the seizure of illegal drugs you become eligible for a cash reward of up to $1,000.
Presently, over 1,000 Crime Stopper programs operate worldwide. The East Tennessee Valley Crime Stoppers Program, Inc. is a non-profit 501(c)3 volunteer civilian organization. It is funded by tax-deductible donations from businesses, clubs, associations, and individuals.